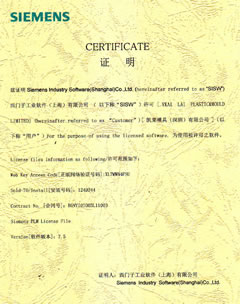 We have a professional Engineer team, we use the genuine unigraphics software to improve the tool design, which help the us according to the plastic material , mould construction and mould life etc for the tool designing. It also can help us do well job from our customer's advice to make excellent moulds.

  With the Unigraphices help,Our engineer dept according to our different customer's mould specifications do the design .it make sure from designing to machining use the same format drawing, for sure to update drawing too.

  In order to achieve complete mould features. make a perfect mould, protect the intellectual property .